Current Student Resources
Current Student Information
Registration
If you have questions regarding the registration process, or need assistance as a prospective, or current international student, please contact Nancy Ray. Students may also register for classes on Populi.
Nancy Ray
Registrar and Director of International Students
Charlotte Christian College and Theological Seminary
7520 E. Independence Blvd., Suite 100
Charlotte, NC 228227-9664
Telephone: 704 334-6882 ext. 103
Fax: 704 334-6885
Email: [email protected]
Catalogs
The institution publishes a new catalog each year. Catalogs are available through this website, Populi and from the Office of Administration. Students are encouraged to keep a current catalog for sharing with friends, as well as for reviewing essential information as the need arises.
Adding / Dropping a Course
The final day to add or drop a course, without academic penalty, occurs in the third week after the start of the regular semester.
Chapel
Chapel is an essential aspect of life on our campus. The chapel program serves the purpose of promoting and facilitating the spiritual growth and development of all members of the institution. Students are offered opportunities for leadership development and application in all areas relevant to the worship life of a church. These include (but are not limited to) prayer, worship styles, music and sound projection, worship services planning and execution, growth in belief and behavior, spiritual encouragement, testimonies, principles of sermon delivery, and the development of other practical ministry skills. It achieves its purpose by encouraging its members to gather regularly for fellowship, worship, spiritual renewal and development, the dissemination of important information, and the practical demonstration of theory merged with the exposition of the timeless and unchanging Word of God.
As such the institution, via the office of Student Affairs, will schedule chapel services throughout the fall and spring semesters. The institution does not mandate attendance at any of its chapel services. Instead, it highly recommends that students, faculty, and staff avail themselves regularly for worship and fellowship during these services.
Graduation
Students who qualify to graduate must complete a Graduation Application in the administrative office no later than the mid-term of their final semester.
Inclement Weather
Charlotte Chrisitian College and Theological Seminary will hold classes according to schedules. In the event of inclement weather or any unplanned, students will be notified through the Emergency Notification System (ENS) in Populi. All students are encouraged to sign up for the ENS. Regarding public events, closings will be announced through the ENS and your local news stations regarding school event closings. 
Forms
The following forms can be downloaded from Populi under the Files tab.
Class Change Form (Add or Drop a class)
Degree Change Form
Application for Graduation
Direct Deposit Form
Supervised Instruction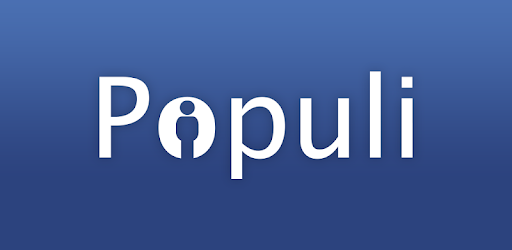 Student Affairs
Dr. Adiaha Strange
Vice President of Student of Affairs
7520 E. Independence Blvd., Suite 100
Charlotte, NC 28227
Phone: 704-334-6882
FERPA
The institution keeps the academic record of each student permanently as a reflection of their efforts while enrolled. The institution has established and follows the guidelines for maintaining and granting access to student records in keeping with the Family Educational Rights and Privacy Act of 1974 and subsequent amendments, and will not reveal or release academic and other personal records without the written consent of the student.
For more information about the Family Educational Rights and Privacy Act of 1974 please visit: https://www2.ed.gov/policy/gen/guid/fpco/ferpa/index.html.
"
Education is not something they take lightly here and they prove this in each class with a new challenge created to make me a better person and preacher. 
George Shears III, 2020
Contact CCCTS
Hours of Operation
Monday – Friday: 8:30 am – 5:30 pm
Saturday – Sunday: Closed
Physical Address
7520 E. Independence Blvd., Suite 100
Charlotte, NC 28227-9664
Phone: 704-334-6882